| | |
| --- | --- |
| | New road signs mark importance of Grenoside dance |
---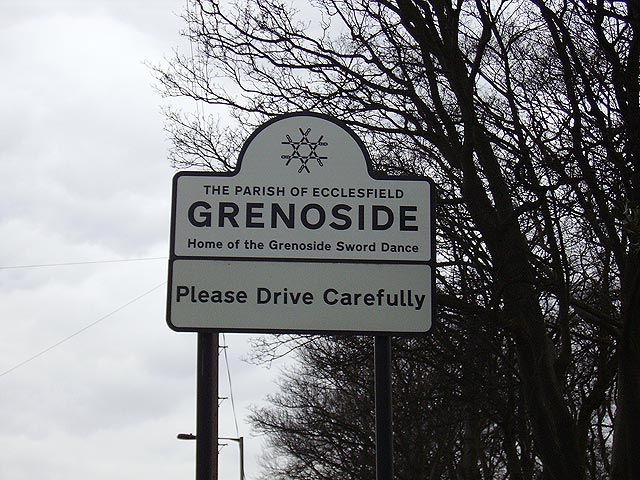 Today the local council erected new roadside signs at the village borders in Grenoside to replace the old, worn out signs.
In recognition of the dance's importance, not only to the village of Grenoside but to the Sheffield area itself, these new signs feature the distinctive sword lock of the Grenoside dance and the words "Home of the Grenoside Sword Dance".
This is obviously a great honour for both us and the village, especially when you consider that there is only one other Sheffield community which shares this kind of recognition.
We are delighted that this has happened in our celebration year of 2010, and will make a fitting welcome for visitors to the village for all our planned events here throughout the year.
---